concerts
2017/01/22
USA
Maybeck Studio for the Performing Arts, Berkeley at 15:00Joanna Różewska solo
2016/12/09
USA
San Francisco Conservatory of Music, Recital Hall at 12:00Joanna Rozewska, Elizabeth Dickerson (singer) and othersA. Copland and others
2016/12/09
USA
San Francisco Conservatory of Music, Recital Hall at 8:00pmJoanna Rozewska, Zhen Huang (tuba) and othersV. Williams and others
2016/12/08
USA
San Francisco Conservatory of Music, Recital Hall at 8:00pmPiano trio: Joanna Rozewska, Albert Yan, Nicholas Denton-ProtsackF. Schubert and others
2016/11/18
USA
Main Post Chapel, San Francisco at 7:30pmJoanna RóżewskaChopin, Malawski, Debussy
2016/11/17
USA
Main Post Chapel, San Francisco at 7:30pmJoanna RóżewskaChopin, Malawski, Debussy
2016/10/29
USA
Polish American Heritage Banquet, Roseville, CA at Joanna Różewska
2016/06/17
USA
Orinda, CA (https://www.groupmuse.com/events/3603) at 19:30Joanna RóżewskaChopin, Scriabin, Malawski
2016/04/01
USA
Berkeley Arts Festival at 12:00Jerry Kuderna, Joanna Różewska and othersF. Chopin
2016/03/05
USA
Polish American Club of Greater Sacramento, Roseville, CA at 18:00Joanna RóżewskaF. Chopin
2015/11/13
ITALY
Auditorium Teatro Comunale, Oleggio at 21:00Joanna Różewska solo
2015/10/25
SWITZERLAND
Leoncavallo Museum, Brissago at 17:00Joanna Różewska soloMozart, Chopin
2015/09/13
ITALY
EXPO, Milan at 14:00, 16:00, 18:00Joanna Różewska solo, on 13th-14th September and 16th-21st September. Everyday at the same time.Chopin
2015/09/06
SWITZERLAND
Etzelsaal, Wädenswil at 17:00Joanna Różewska soloMozart, Chopin, Scriabin
2015/07/23
ITALY
Teatro Comunale, Ferrara at 19:00Participants of Andrei Gavrilov's Masterclass during Ferrara International Piano Festival
2015/06/14
POLAND
Łazienki Królewskie, pod pomnikiem Chopina, Warszawa at 16:00Joanna Różewska soloChopin
2015/04/13
SWITZERLAND
Freikirche der Siebenten-Tags-Adventisten, Zürich at 19:00Joanna Różewska soloChopin
2015/03/21
GERMANY
Kennedy Haus, Darmstadt at 9:30-0:45Joanna RóżewskaChopin Marathon
2015/02/20
POLAND
Filharmonia Koszalińska at 18:30Joanna Różewska with orchestraF. Chopin, Piano Concerto in E minor op. 11
2014/12/27
POLAND
Zamek Zbrojownia, Liw at 18:00Joanna Różewska soloMozart, Chopin, Szymanowski
2014/11/09
SWITZERLAND
Conservatoire de Musique, Genève at 20:00Joanna Różewska with Chamber Orchestra Lviv VirtuososChopin, Piano Concerto in E minor op. 11
2014/10/16
GERMANY
Orangerie, Darmstadt at 19:00Gala concert with participants of International Masterclass for pianistsChopin
2014/09/29
POLAND
Muzeum Fryderyka Chopina, Warszawa at 19:00Joanna Różewska soloChopin
news
Yesterday's lesson with Garrick Ohlsson at SFCM.
(2016/15/10)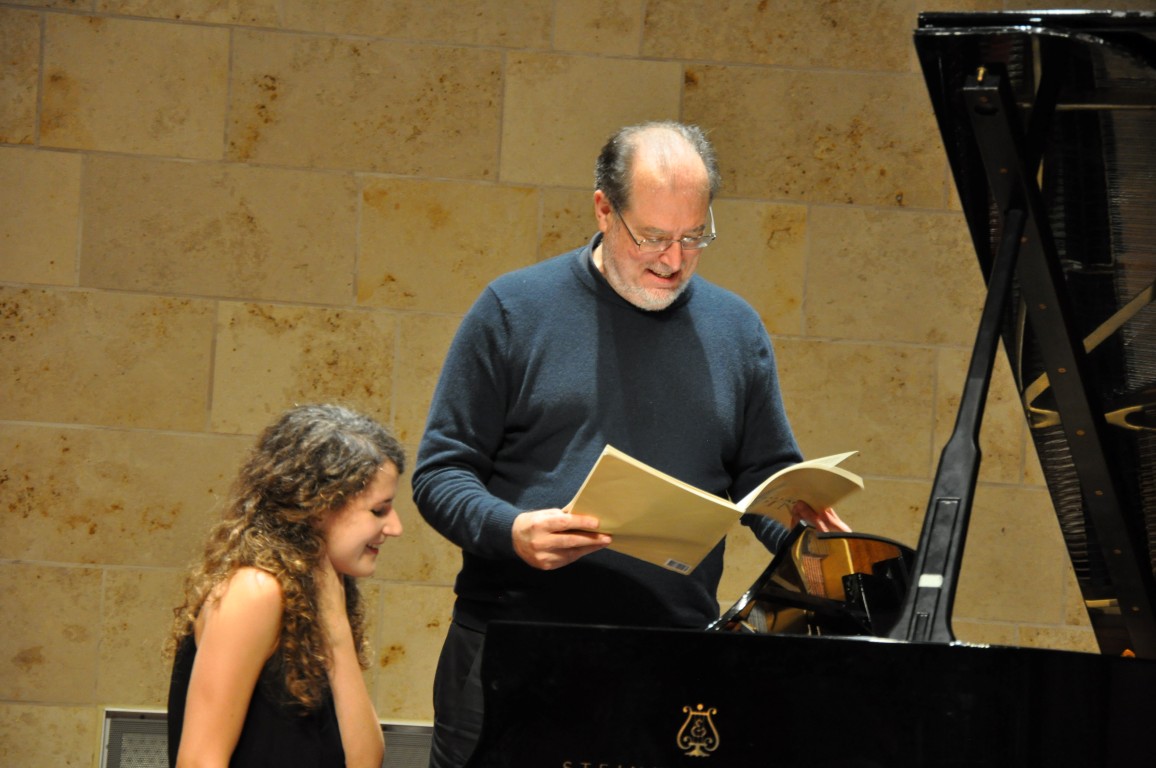 Lesson with great pianist - Leon Fleisher!
(2016/28/09)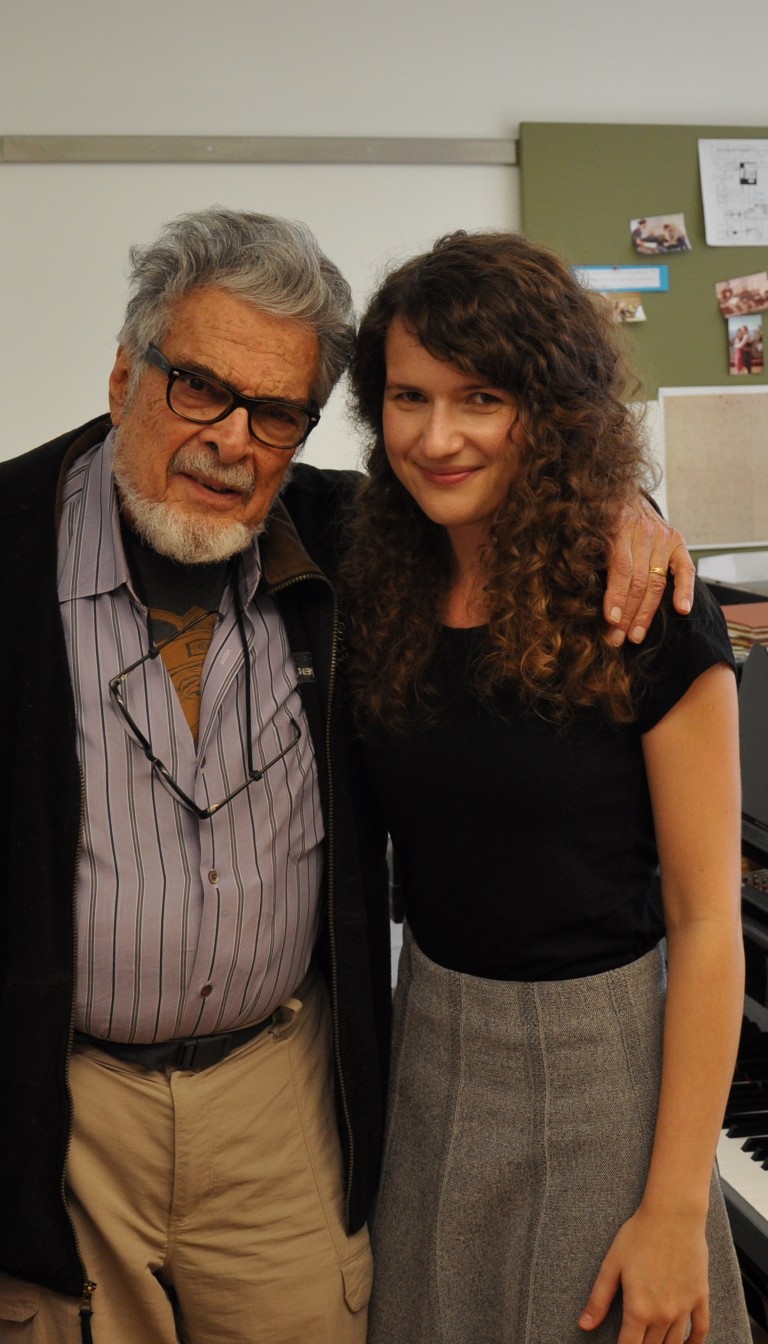 New adventure in San Francisco!
(2016/25/08)
I am so happy to announce that I started the Professional Studies Diploma in Piano Performance at the San Francisco Conservatory of Music!
Concert in Brissago
(2015/31/10)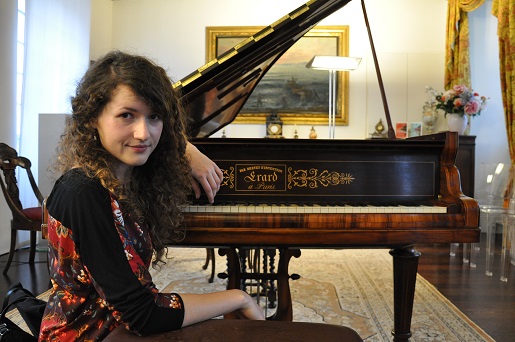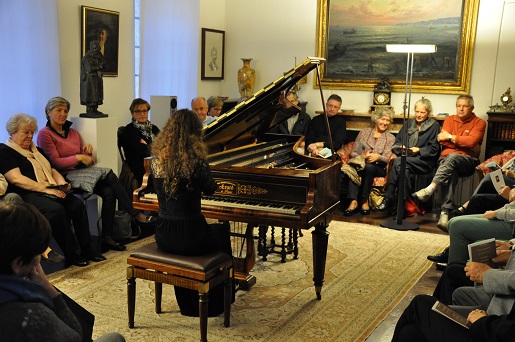 EXPO in Milan
(2015/30/09)
Everyday concerts in Polish pavilion at EXPO 2015.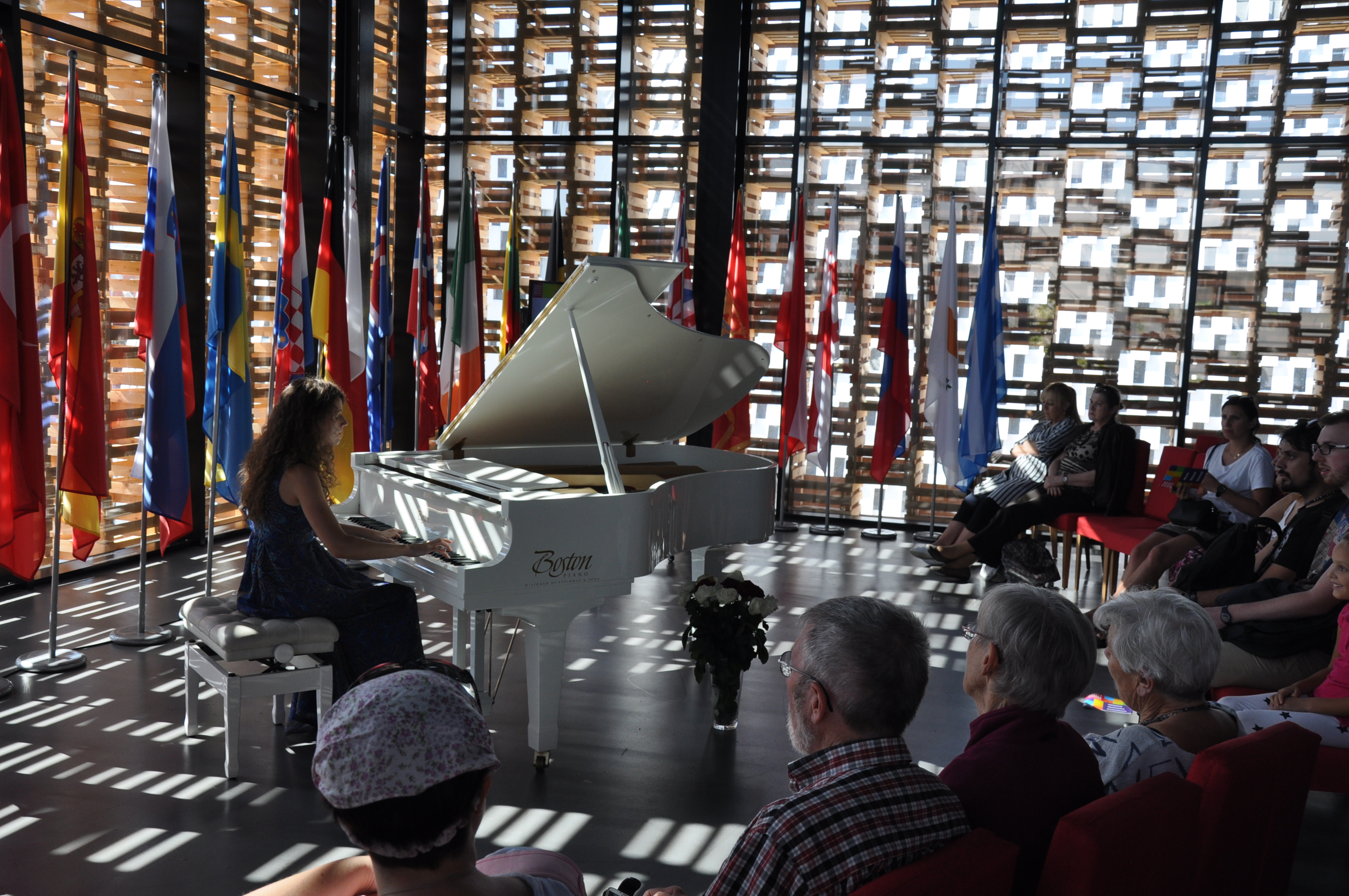 Ferrara International Piano Festival.
(2015/15/06)
Wonderful three days at the Masterclasses with the amazing pianist Andrei Gavrilov, during Ferrara International Piano Festival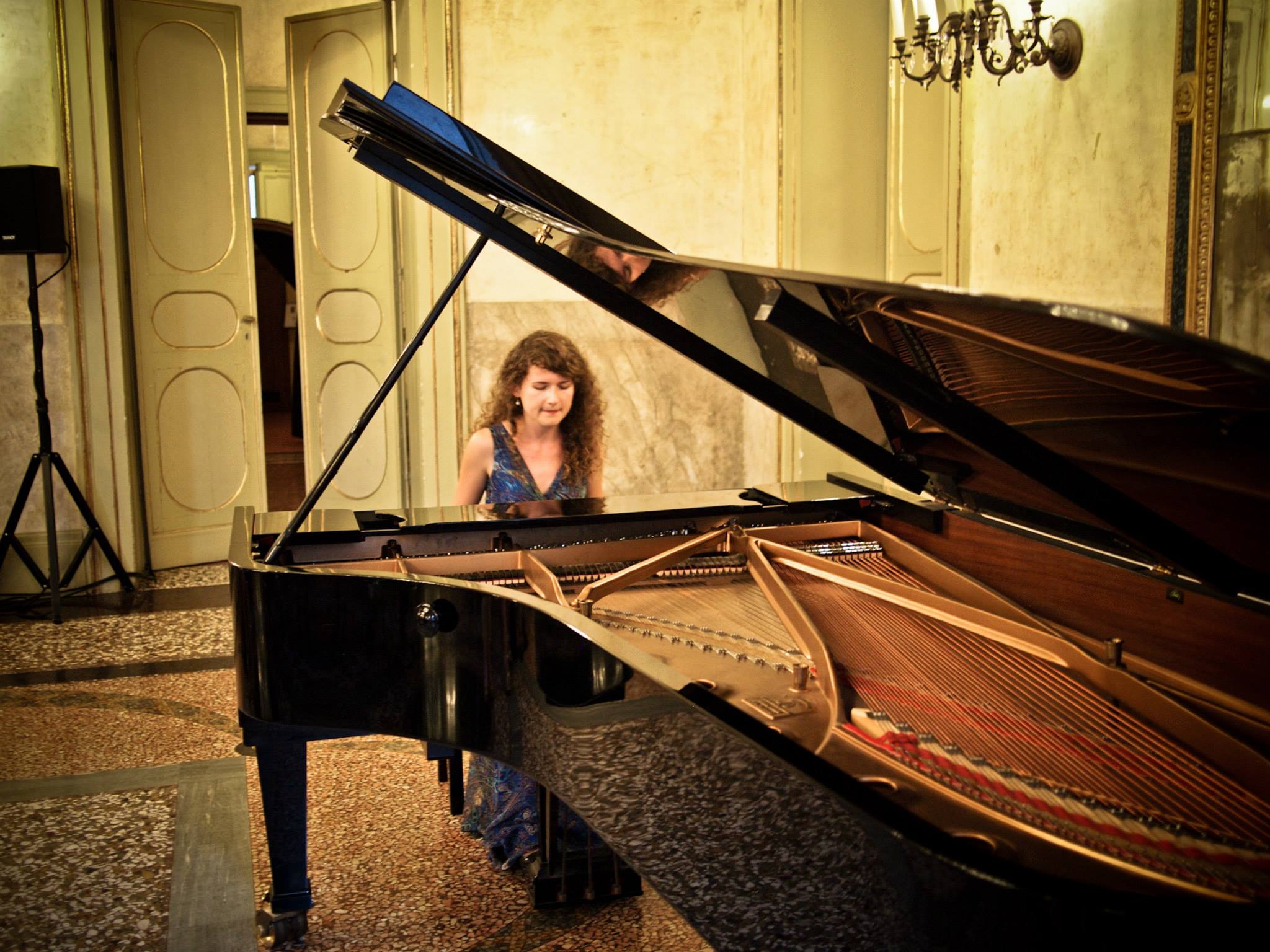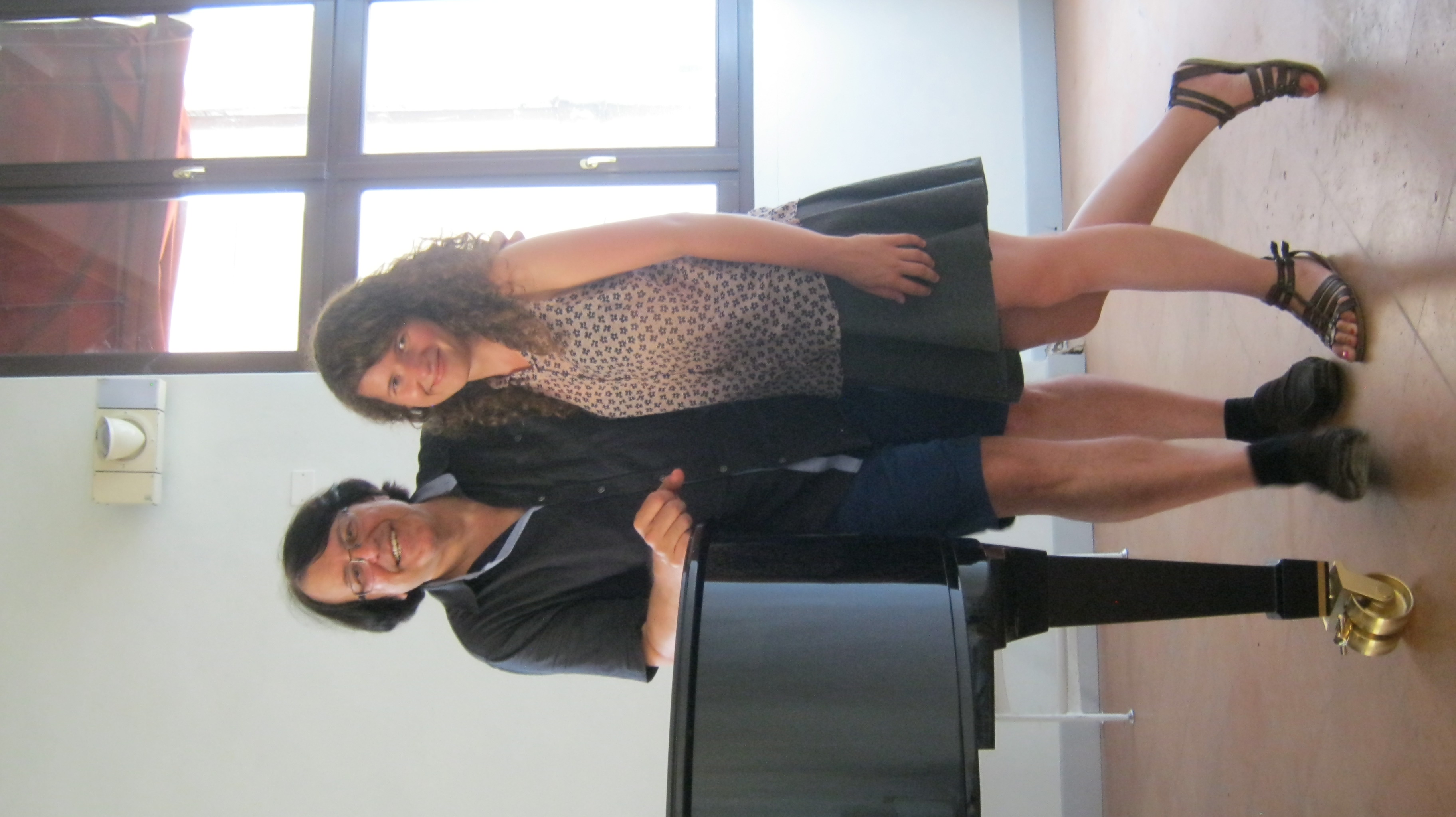 Review after Chopin Marathon in Darmstadt
(2015/26/04)
here
Piano in Slow Motion!
(2015/20/04)
Chopin's etude played in slow motion, see here
1st Prize ex aequo
(2014/14/12)
at the Piano Competition COOP Music Awards - Prize Antonio Bertolini in Milan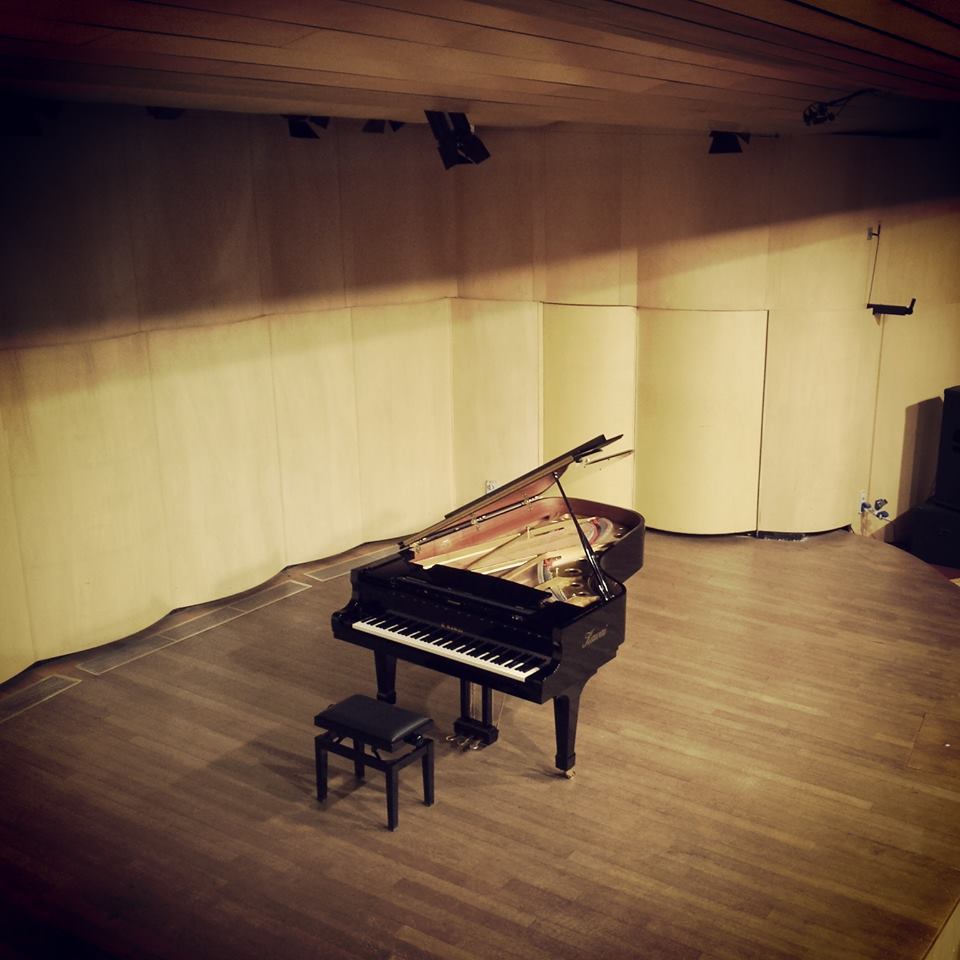 After concert in Chopin Museum in Warsaw
(2014/22/10)
To see the full article click here